Meet & Greet Richard Hutten
Van vrijdag 7 februari t/m zondag 9 februari 2020 presenteert Van Waay & Soetekouw zich op OBJECT Rotterdam in het prachtige HAKA gebouw. Op zaterdagmiddag 8 februari van 14.00-15.00 uur is ontwerper Richard Hutten op onze presentatie aanwezig om al uw vragen over zijn ontwerpen te beantwoorden.Zijn nieuwe ontwerpen voor het Nederlandse verlichtingsmerk Japth en zijn nieuwe ontwerp voor een trapauto voor Ikonic Toys maken deel uit van onze presentatie op OBJECT Rotterdam. U bent van harte welkom!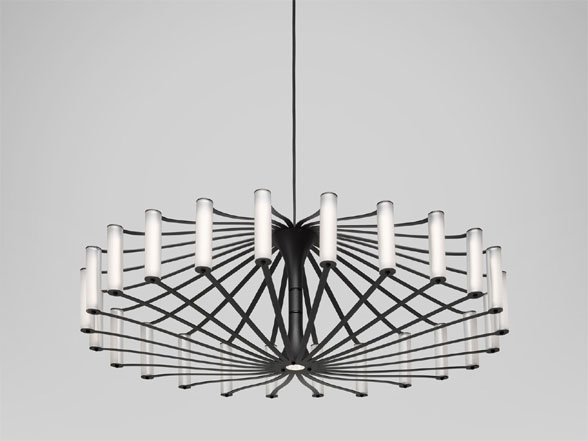 De in Rotterdam gevestigde Richard Hutten is een van de meest invloedrijke en succesvolle Nederlandse ontwerpers. Hij staat bekend om zijn conceptuele en speelse ontwerpen. Speelsheid is een belangrijk aspect van het werk van Richard Hutten. Hij is een belangrijke exponent van "Droog Design" waarbij hij betrokken is sinds de start in 1993, waardoor hij een van de belangrijkste grondleggers is van de beroemde Dutch Design-beweging. Zijn indrukwekkende lijst van klanten bestaat oa. Moooi, Muij, Artifort, Kvadrat, Moroso, Rabobank, Lloyd hotel, DSM, evenals Gemeentemuseum Den Haag, OMA / Rem Koolhaas, MVRDV, Centraal Museum Utrecht, Karl Lagerveld en HKH Prinses Beatrix.
Zijn werk bevindt zich in de permanente collecties van meer dan 40 musea over de hele wereld, waardoor hij een van de meest verzamelde levende ontwerpers is. De lijst omvat MoMA New York, Victoria & Albert Museum Londen, Centraal Museum Utrecht, Vitra Museum Weil am Rhein, San Francisco Museum of Modern Art, Design Museum London, Design Museum Gent, Stedelijk Museum 's Hertogenbosch, Chicago Art Institute en het Stedelijk Museum Amsterdam.
Winnaar van tal van internationale prijzen, zoals de Red Dot Award, LAI interieurprijs, Frame magazine / The great Indoors award en de German Design Award, zijn werk is internationaal uitgebreid geëxposeerd waaronder het MoMA New York, Stedelijk Museum Amsterdam, Museum Boijmans van Beuningen Rotterdam, Centraal Museum Utrecht, Zuiderzee museum, Enkhuizen, Museum of Modern Art San Francisco, Design Museum Holon, Moti Museum Breda, Triennale Milan, Louisiana Museum Copenhagen, Übersee Museum Bremen, Alvar Aalto Museum Finland, Kunsthal Rotterdam.