Togo Ligne Roset weer te zien in onze winkel!
Togo Ligne roset: "A tube of toothpaste folded over on itself like a stovepipe and closed at both ends."
Zo omschreef Michel Ducaroy, de ontwerper van Togo, in 1973 de vorm van zijn nieuwste creatie. En kijk, we zijn alweer snel 40 jaar verder. Nu weer in onze winkel te zien als Fauteuil, of zoals Ligne Roset het zelf noemt; Fireside chair met voetenbank. Een heerlijke lounge combinatie gestoffeerd in een bijzondere Kvadrat stof. Het opvallende zitmeubel van fabrikant Ligne Roset is nog steeds niet weg te slaan uit de designinterieurs. Het cultobject is uitgegroeid tot een tijdloos icoon met een zitcomfort om bij weg te dromen. De Togo is één van de meest erkende Ligne Roset stukken.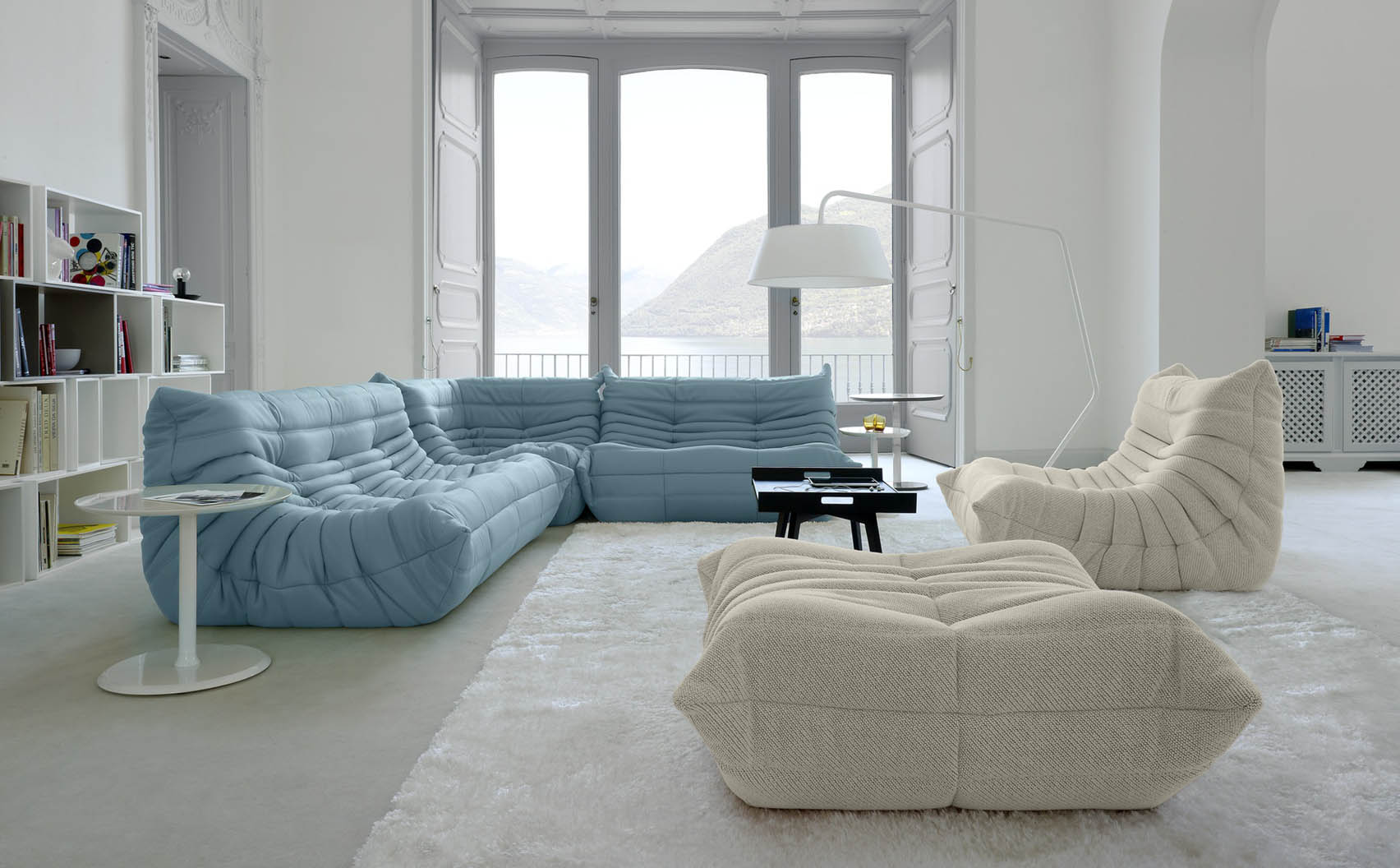 Het hoogwaardige kwaliteit polyetherschuim met verschillende dichtheden die op elkaar zijn afgestemd geven een comfortabel zitcomfort maar is niet te zacht.
Michel Ducaroy komt uit een ontwerpers familie en ging in 1952 voor zichzelf ontwerpen. Sinds zijn eerste contact met het Ligne Roset bedrijf in 1954, is Michel Ducaroy snel uitgegroeid tot een van de meest integrale ontwerpers. In de vroege dagen van Ligne Roset was hij veruit een van de belangrijkste ontwerpers van het bedrijf.