Deze van ABS-kunststof gemaakte Toolbox is ideaal wanneer je geen vaste werkplek hebt, je kunt je spullen hier makkelijk in ordenen en is makkelijk even weg te zetten wanneer je de ruimte ergens anders voor nodig hebt.
Deze Toolbox van Arik Levy is ideaal voor de stiften en knutselspullen van de kinderen of het ordenen van sieraden of privé-spulletjes en is door het handvat heel makkelijk te verplaatsen.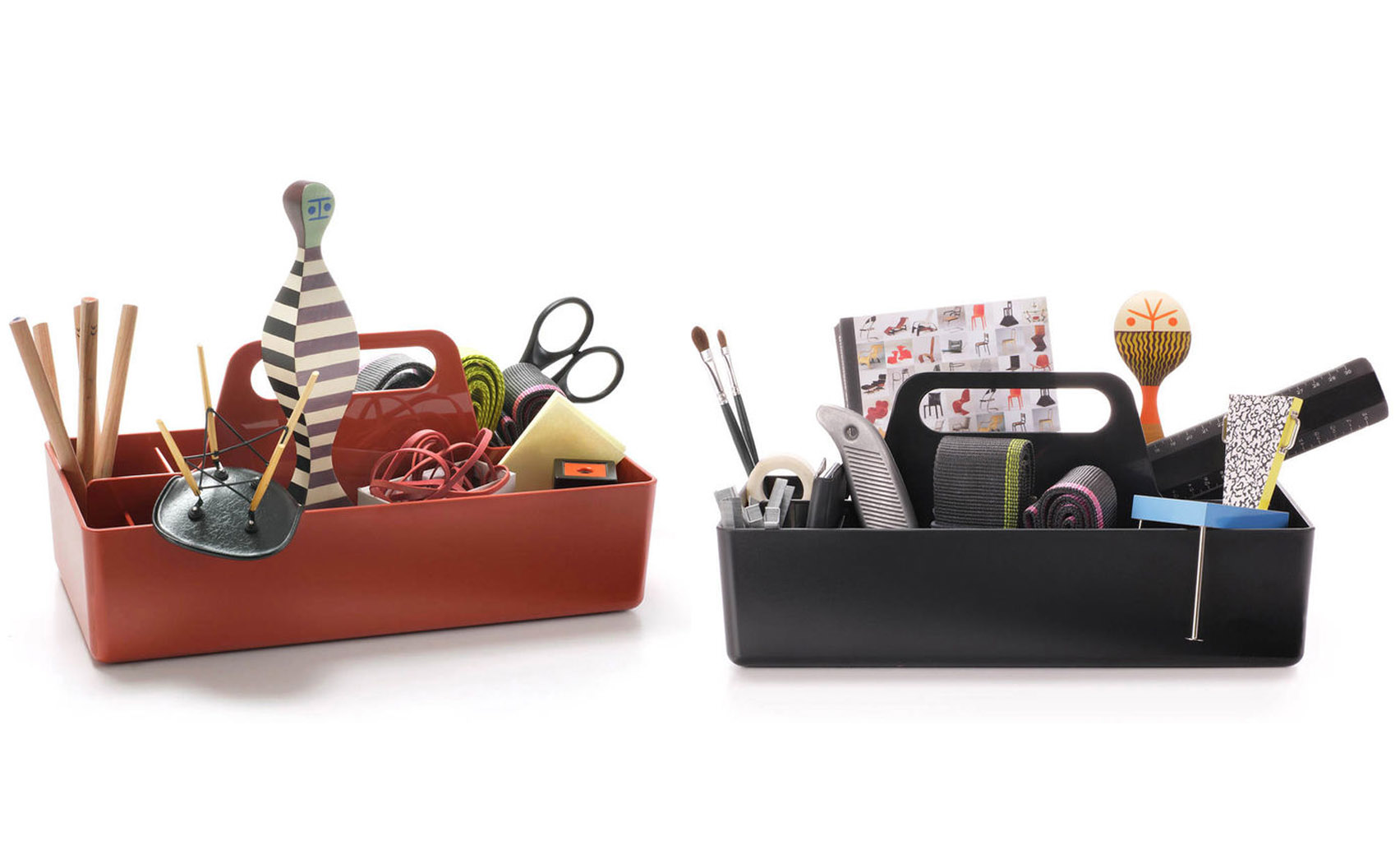 De Toolbox van Vitra is 32,7 cm x 16,7 cm en is 16,7 cm hoog.
In de kleuren basic dark, mauve grijs, baksteen, warmgrey en mosterd (de kleur die wij zelf in de winkel in Delft hebben) verkrijgbaar.